What is Uma Poker?
Uma Poker is a fairly new online poker site. It was launched in the year 2017. It is an Indian poker site catering to the needs of the Indian audience. You can play online poker with players from all around India.
As poker is a challenging game, you can get various tutorials on this site. They will show you how to play. You can also learn the strategies and tricks to win the game. They have an online software which runs on various platforms. You can play directly from the web or use your mobile to play. 
They offer a variety of poker games. You can participate in some exciting tournaments to win big prizes. Many new players have started showing interest in this poker website because of their rewards, bonus and promotions.
Anybody can play online poker on this site using a suitable platform. You can either play from your desktop or mobile. They have mobile apps for android and iPhone.
Features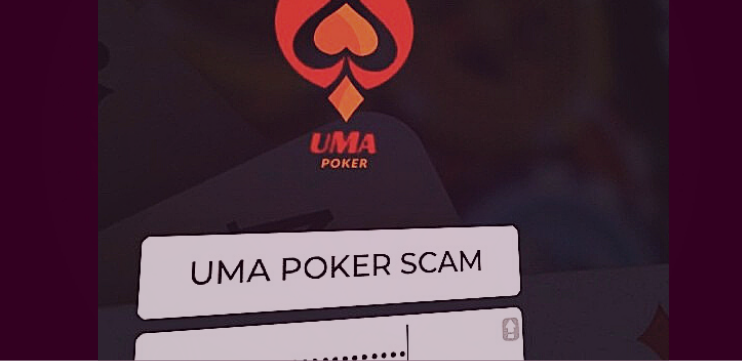 Uma Poker has become quite famous amongst the Indian poker community. They provide amazing features to make poker more completive and fun.
Poker Games: They have various poker games for every type of player. You can play with any budget. Some of the popular games are Texas Holdem and Omaha poker.
Tournaments: They also host various tournaments. They have daily and weekly tournaments. You can participate in free tournaments like Freeroll. If you win, you will get real money. You will also find the various micro-level and intermediate level of poker tournaments. They offer regular daily tournaments and few turbo and freeze-out tourneys.
Minimum Deposit: The minimum deposit amount is Rs.100. In order to start playing poker, you have to deposit this amount in your account.
Perks and Special Offers: You will get tickets and the instant bonus of deposit as a special offer. You can also score free entry into tournaments.
Withdrawal Time: It will take one day to get the cashout. The minimum amount is Rs.500. You can withdraw any amount you want. There is no limit.
Weekly Tournaments: They have weekly tournaments. The top 2 players will be the King and The Queen. Winners will get a reward of Rs.10,000 and Rs.5000.
Safe and Secure: It is a licensed website which follows all the rules and regulation of online poker. It is safe to play games on this site.
Customer Support: They provide 24 X 7 customer support. If you have any issues, you can contact them for help. They also provide a live chat option. The response time is less.
Multi-Platform: They have a high-tech mobile software as well as PC software. Now, you can enjoy playing online poker on your mobile phone as well as computer. They support Windows, Mac, Android and iOS platform.
Low Rake: They charge the lowest rake. The rate is only 4%.
RNG Certification: Their RNG system has the double certification.
To play online poker games on this site, you have to go to the online site and sign up for free. Once you do it, you can simply log in and play directly from the web. You can also download the software in your PC or mobile to play anytime. They have apps for android and iPhone. For Desktop, they support Windows and Mac.