The idea of gambling has become adjusted with legitimate features and 9stacks is one such name in this industry that qualifies all legal terms as well as claims the Indian Law of Court. It is a name that is growing fast in the industry of online poker. 9stacks is an outstanding platform for playing poker and making money. They will also aid you in learning and educating yourself to become an enhanced poker player by following the best poker guide available online. The explaining approach and encouraging portal assist a player to stay around and acquire command over his poker skills.
How does 9stacks operate?
They include the industry's one of the lowest rakes. For the tournaments, 9stacks will be charging one time and flat 10% rake and 4% on some private tables with no cap. It is 5% for the cash table.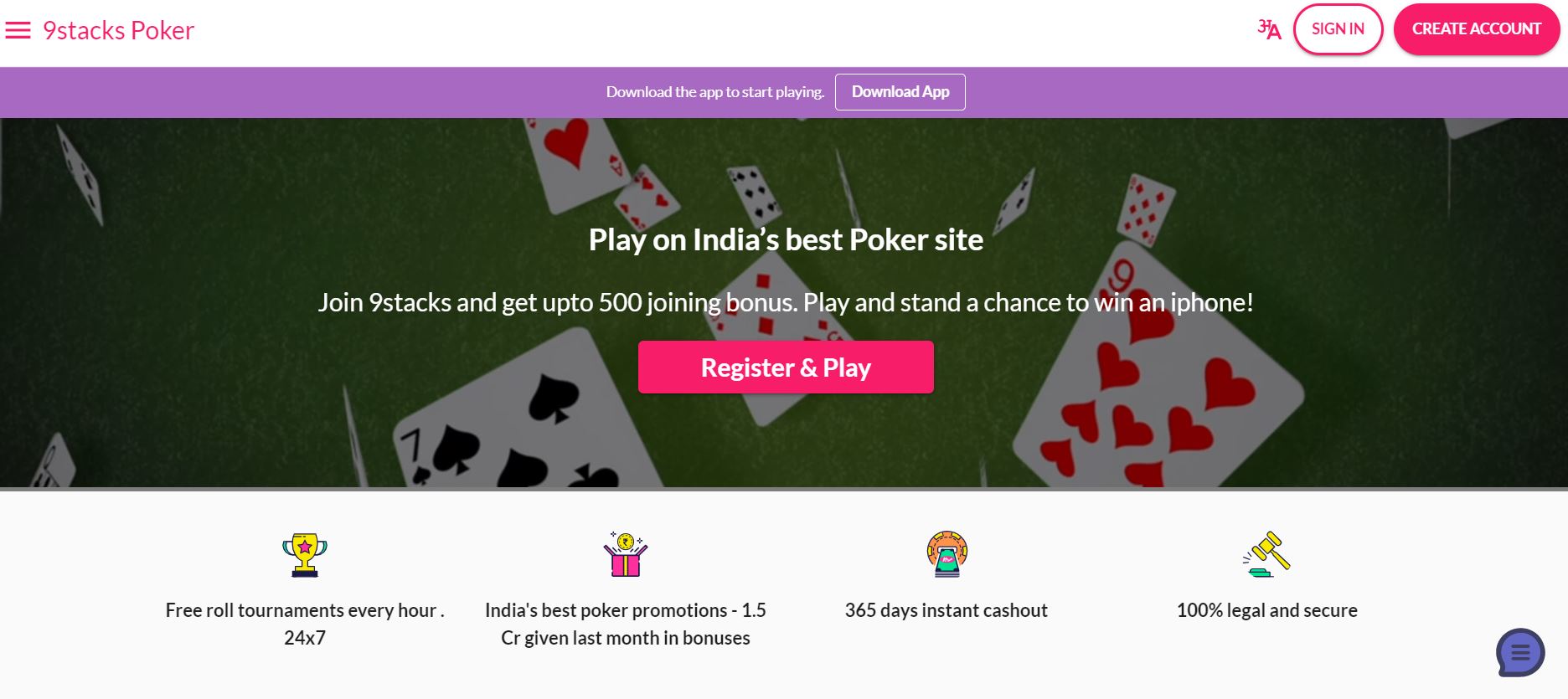 Any new player who has a wish of exploring poker are lucky as 9 stacks come with many low stake tables along with tournaments with a special freeroll that let players understand as well as practice the game at their own speed. 
They will let players create private tables that are password protected and entry is only restricted to players who will be receiving a password approved by the creator in their email id. This is a great advantage for players who prefer playing poker within their reliable group of friends or family.
How is interface of 9stacks?
If you are looking for user-friendly poker tables, then this is the perfect place for you. Their interface is mobile friendly, bright, and uncluttered. A player will also get the chance to switch to a new background theme while they play, to match the mood as well as enhance performance. Players will always be at the table's center in the visualization and the game will be revolving around them. 
Does 9stacks has any promotions or contests?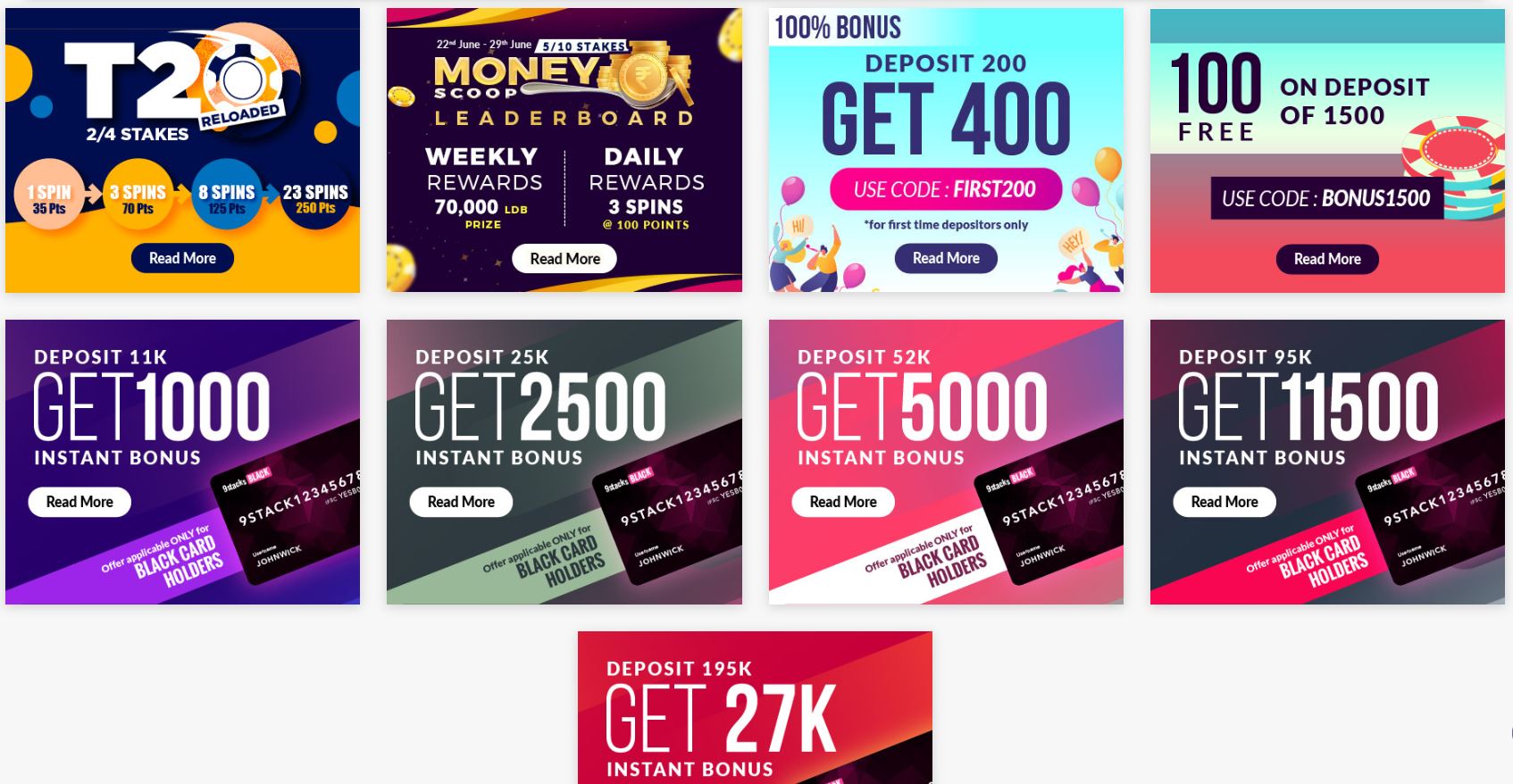 They have simple and straightforward promotions. They include a promotions policy that is refreshing. They do not have any complicated deposit offers which are easy with no such hidden and tricky terms and conditions. Whatever is visible on their website is what a player will be getting.
They have also upgraded the level of poker contests throughout the industry. A player can be a part of the leader board each week and be among the first 150 stackers to win cash prizes. You can also win smartphones each month if you be among the first 3 ranks on the leader board. Cash prizes are offered to the next 97 rankers.
Why should you select 9stacks?
The completely legitimate platform for playing poker online
iTechLabs Australia Certification secures the Random Number Generator (RNG) 
It is PCI-DSS compliant along with smooth, quick and secure payments
Very safe as well as transparent transactions
Highly user-friendly and extremely seamless user interface.
Flawless gaming across the platforms such as Android, iOS as well as Instaplay and also desktop customers. 
Offers along with contests are simple and straightforward
Final words
9stacks offers a completely refreshing experience for embracing if you are a beginner in the poker world. Alluring offers along with privileges such as a private table with great security and quick withdrawals will make it more motivating and favorable.